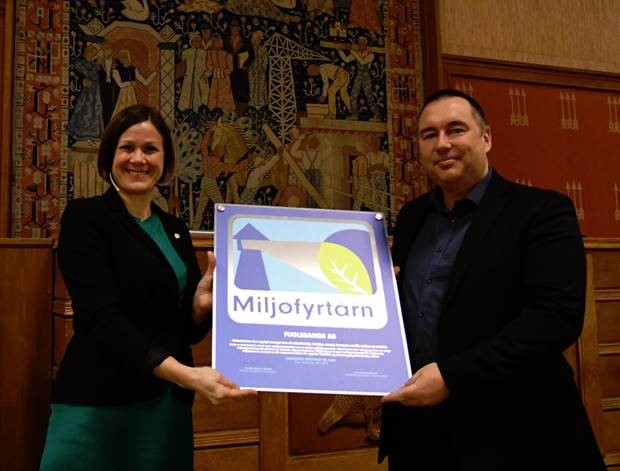 Project manager from Fuglesangs, Espen Smedsrud, receives the certificate "Miljøfyrtarn" from the City Development Council Hanna E. Marcussen in Oslo City Hall.
Managing Director, Erik Michalsen is proud to announce that Fuglesangs has been approved «Miljøfyrtårn» (official website: https://www.miljofyrtarn.no/), and says that this is the result of long-term and systematic HSE work.
Fuglesangs has always been concerned with the Environment, and «it is nice to finaly put it in the system!» says the Project Manager Espen Smedrud.
Fuglesangs has for more than 30 years been working to stop leaks, improve processes, safety and profitability of the custumers, so «it is time we took the step with certification ourselves», says Erik.
Energy optimization: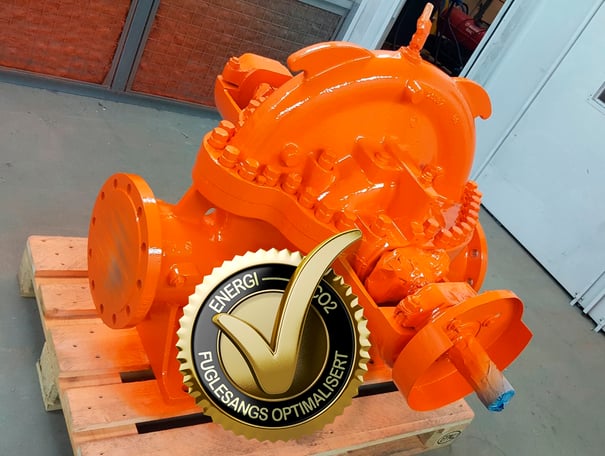 We feel that our customers are more and more concerned with environmental and energy savings, and so energy optimization is becoming very important. Fuglesangs has developed its own energy-saving technology for pump rehabilitation where we apply advanced composite coating inside pumps.
These types of improvements provide both environmental and cost savings effects. «The pumps also have an extended service» adds Espen.
Energy saving is one of the main criteria that is measured for the certification «Miljøfyrtårn»: We are very glad to be able to help our customers if they are going through the same certification process.
Feel free to contact us to discuss solutions!
View the report (norwegian): Klima og miljørapport 2018 Fuglesangs AS - Miljøfyrtårn